Back in 2015, tourism professionals predicted that all-inclusive holiday offerings would grow faster over the next ten years than any other type of vacation.
Club Med is a pioneer in all-inclusive tourism. Since the 1970s, they've been building on their experience, specializing in packages for families wanting it all. Excitement, relaxation, good food, local experiences, and quality rooms.
Today, Club Med boasts more than seventy resorts around the world, from exotic beach-side locales to wintery ski resorts. One of the most coveted family-friendly Malaysian holiday resorts is Club Med Cherating, located on eighty-five hectares of jungle-covered, beach-lined coastline.
Read on to learn more about why Club Med Cherating is the best choice for your next family holiday.
So Much for the Kids to Do
Whether you're looking for experiences to do as a family or hoping to give you and your partner a little me time, Club Med Cherating has you covered.
For children and teenagers, Club Med Cherating offers areas dedicated to their needs. Sports, games, creative activities, and even nap times for the little ones. Qualified, highly trained childcare Club Med GOs will supervise your kids.
The opening hours for the Mini Club Med (4 to 10) and Juniors' Club Med (11 to 17) areas are designed to give parents the time they need to unwind. No adults allowed!
Even babies as young as 4 months and toddlers up to 3-years-old can get a slice of that Club Med life–albeit with a proactive focus on early learning. Pay a little extra for Petit and Baby Club Med services and trained caregivers will take your tots off your hands. You're free to head to the spa, go rock climbing, or sip cocktails by the pool.
There's even a baby corner in the main restaurant replete with a wide selection of quality, hand prepared, sweet, and savory baby foods.
Rooms That Cater to the Needs of Families
With almost three hundred rooms across fifteen three-floor buildings, Club Med Cherating has no shortage of space.
These beautiful domiciles are built on stilts in the local longhouse architectural style. They're crafted from teak, a hardwood native to the Southeast Asia region.
Families looking for space to stretch out should consider the Superior Rooms, which feature comfortable beds for parents and kids, separate toilets, and expansive garden views.
The three-room styles in the Superior category give families a lot of choices. There are interconnecting rooms for families and even rooms catering to the elderly and those with reduced mobility. Grandma and grandpa can join in the holidays, too.
Packing for Club Med Cherating is a Breeze
Given that Cherating is a tropical paradise, the weather tends to be hot and humid. Thankfully, this means you don't need to pack that much.
T-shirts and light tops, shorts, a sun hat or cap, and sunglasses. Just be sure not to forget your swimsuit! If you have special needs or take medication these might not be catered for so pack those, too.
If you plan to pay for any extra excursions or participate in a lot of outdoor activities, pack clothing appropriate for a busy day trip. You need different attire for a trip to see the fireflies versus a street food tour in a nearby night market.
Are you parents of wee ones? If you're worried about having to pack the stroller, think again. Malaysian resorts like Club Med Cherating have everything from cribs to bottle warmers, letting you pack light.
One-of-a-Kind Outdoor Experiences
This exotic resort is nestled within an unspoiled tropical rainforest just waiting to be explored. The resort wasn't voted 2020 Best for Nature by TripSavvy for nothing!
Club Med Cherating activities include aqua fitness, archery, and kayaking. For the adventurous, there's sailing, rock climbing, and a flying trapeze. Take up the opportunity for a guided jungle walk and spot rare birds, monitor lizards, monkeys, and a wide variety of rainbow-colored butterflies.
With three private beaches and two luxurious outdoor pools, swimming is an option any time of the day. For those seeking a more relaxing outdoor experience, enjoy the gloriously warm weather and watch the kids splash in the pool from the comfort of your poolside lounge chair.
Bonus: The Zen Pool offers 360-degree views of the ocean.
No Need to Waste Time on Planning
Planning independent Malaysian holidays can be a stressful experience. You're likely not familiar with where you're visiting. You need to trawl review websites to find out which accommodation, eateries, and experiences are worth splashing your hard-earned cash on.
And it's double the trouble if you have your children's needs to think about.
From whether you'll get breakfast and lunch on the day of departure to what is the best time to visit Malaysia, nothing is left to chance.
The official Club Med website has a wealth of information on its various resorts. The worldwide leader in all-inclusive holidays also works hard to make sure we have all the tools we need to keep you well informed. We have stayed in many locations ourselves so we can give you unbiased opinions.
It might seem expensive if you just look at the total bill. But when you think about it, the price is very reasonable for all the services and experiences you can take advantage of while on holiday. With an all-inclusive Club Med Cherating package, you know where your money is going.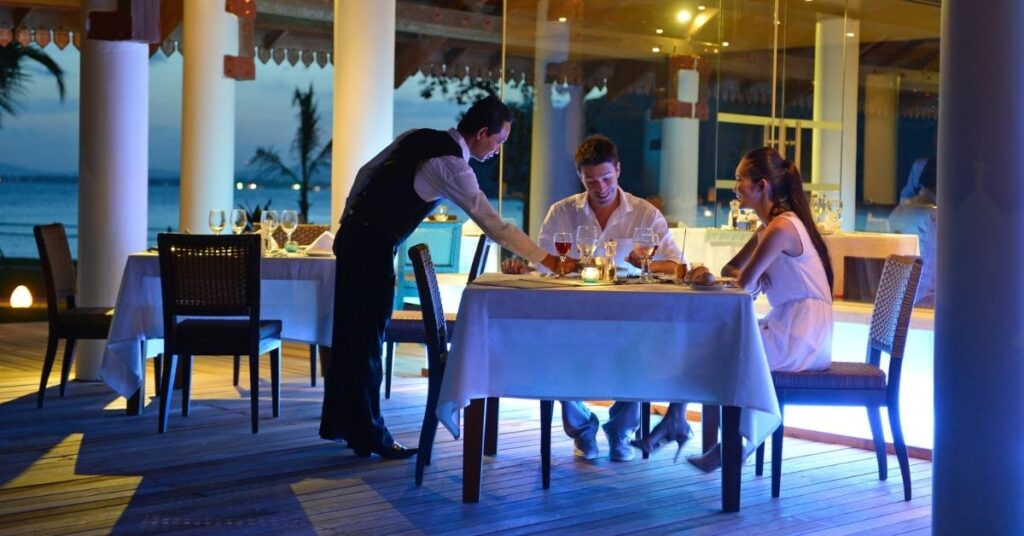 You Can Do Everything or Nothing
The absolute best thing about booking an all-inclusive holiday for your family at Club Med Cherating is that you pay for everything in advance. You could leave your wallet at home!
Airport pick-up and drop-offs, restaurants, drinks, adventure and sports activities, Kids Club Med, the swimming pool, the beach… You can do it all or just lounge under an umbrella at the beach.
Are you itching to upgrade your family holiday experience? Contact us for assistance.