Dreaming of a blissful getaway in a winter wonderland? Look no further than Club Med Kiroro! Nestled in the breathtaking Hokkaido region of Japan, this luxurious ski resort promises an unforgettable experience for snow enthusiasts and relaxation seekers alike. But before you can hit the slopes or indulge in the resort's world-class amenities, you'll need to figure out how to get there. In this article, we'll explore various transportation options, offer helpful travel tips, and answer your frequently asked questions to ensure a smooth and hassle-free journey to Club Med Kiroro Peak and Club Med Kiroro Grand.
Getting to Club Med Kiroro: An Overview
Before we delve into the specifics, let's get a general idea of how to reach Club Med Kiroro. Located approximately 110 kilometers west of New Chitose Airport, the resort offers several transportation options to cater to different preferences and budgets. Whether you prefer flying, taking the train, or embarking on a scenic road trip, there's a convenient way for you to reach your snowy paradise.
By Air: Arriving at New Chitose Airport
If you're traveling from international destinations or other parts of Japan, the easiest way to getting to Club Med Kiroro is by air. New Chitose Airport, located near Sapporo, serves as the main gateway to Hokkaido and offers numerous domestic and international flights. Once you land at New Chitose Airport, you'll have various ground transportation options to reach Club Med Kiroro.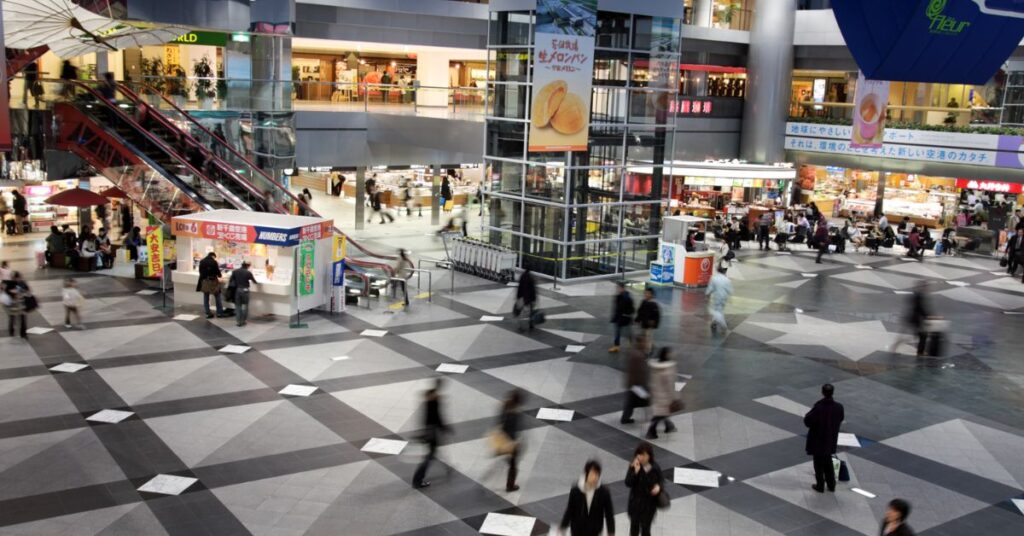 Ground Transportation: From New Chitose Airport to Club Med Kiroro
Option 1: Shared Shuttle Service

For a hassle-free and cost-effective journey, Club Med Kiroro offers shared shuttle services directly from New Chitose Airport to the resort. These shared shuttle services are operated by comfortable and spacious vans or buses that are equipped to handle ski equipment. The journey from the airport to Club Med Kiroro takes approximately two hours, providing passengers with stunning views of the picturesque Hokkaido countryside throughout the ride.
To ensure your spot on the shared shuttle service, it is highly recommended to book the service simultaneously when making your reservation for Club Med Kiroro Peak or Club Med Kiroro Grand. It is essential to provide your flight arrival and departure details at least seven days in advance. By doing so, you can guarantee a smooth and hassle-free transfer from the airport to the resort, enabling you to kickstart your Club Med experience with complete peace of mind.
Securing your spot on the shared shuttle service in advance ensures that transportation arrangements are in place and ready to accommodate your arrival. This convenient service eliminates any uncertainties or last-minute arrangements, allowing you to focus on enjoying your vacation from the moment you land.
Option 2: Private Transfer
If you prefer a more personalized and flexible transportation option, a private transfer might be a better fit for you. You can arrange for a private taxi or van to pick you up at New Chitose Airport and take you directly to Club Med Kiroro. This option allows you to travel at your own pace and avoid the hassle of waiting for other passengers. However, it can be more expensive than the shared shuttle service, especially for solo travelers or a small family. You can book a private transfer through Travelution Holidays or by contacting local transportation companies.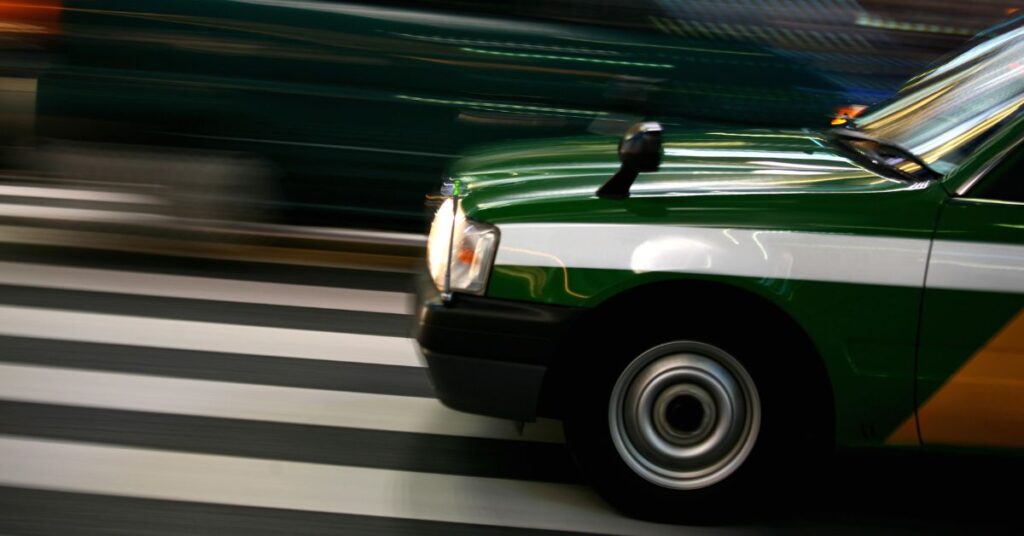 By Train: A Scenic Journey to Club Med Kiroro
If you're seeking a scenic and relaxed journey to Club Med Kiroro, consider taking the train to immerse yourself in the breathtaking natural beauty of Hokkaido. The JR Hokkaido Railway provides convenient train lines that connect major cities and towns in the region, including a direct train route from New Chitose Airport to Otaru, which is the closest station to Club Med Kiroro. The train ticket costs ¥2,750 (MYR93) and offers a comfortable and affordable transportation option.
Once you arrive at Otaru Station, located approximately 40 minutes away from the resort, you have convenient options to reach Club Med Kiroro. Taking a taxi is a popular choice, with fares ranging from ¥6,000 to ¥8,000 per car (MYR205-270). Alternatively, you can opt for the bus service, which costs ¥1,200 (MYR43) per adult. Both options offer easy access to the resort, ensuring a hassle-free journey.
The picturesque train journey from New Chitose Airport to Otaru takes approximately 93 minutes. As you travel, you'll be treated to awe-inspiring views of the snow-capped mountains and the glistening sea, creating a truly unforgettable experience. The scenic beauty of Hokkaido will leave you in awe, setting the stage for an incredible vacation at Club Med Kiroro.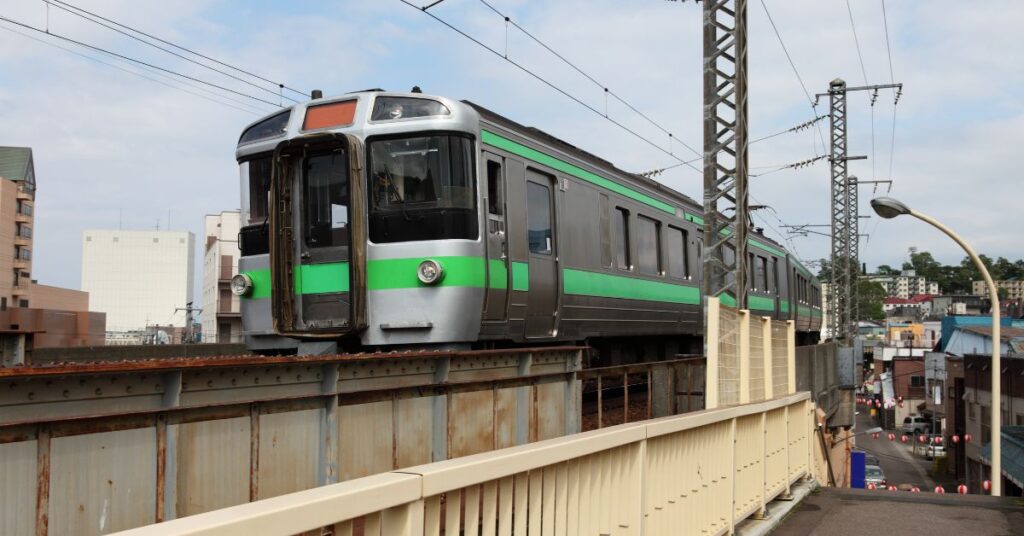 Driving to Club Med Kiroro: Enjoy the Freedom of the Road
If you prefer the freedom and flexibility of driving, renting a car at New Chitose Airport and embarking on a scenic road trip to Club Med Kiroro is an option worth considering. The journey from the airport to the resort takes approximately two hours, allowing you to enjoy the stunning views of Hokkaido's enchanting winter wonderland along the way. However, it's important to note that driving in Japan can be challenging for foreigners due to different traffic rules and road signs. Additionally, snowy roads can pose hazards, particularly for inexperienced drivers.
To ensure a safe and smooth journey, it is essential to equip your rented car with winter tires, specifically designed to navigate through icy and snowy conditions. In case of heavy snowfall, carrying snow chains is advisable as an added precautionary measure. These chains can provide traction and enhance your vehicle's stability on slippery surfaces, offering peace of mind throughout your drive.
Once you arrive at the Kiroro Resort area, you'll be pleased to know that free outdoor parking is available, with a generous capacity of 1,900 parking bays. This ample parking space ensures that you can conveniently park your vehicle and have easy access to the resort's facilities and amenities throughout your stay.
Embark on your road trip adventure to Club Med Kiroro, relishing the freedom of the open road and taking in the breathtaking sights of Hokkaido's winter landscapes. Just remember to prioritize safety, be mindful of the weather conditions, and enjoy the journey to this snowy paradise.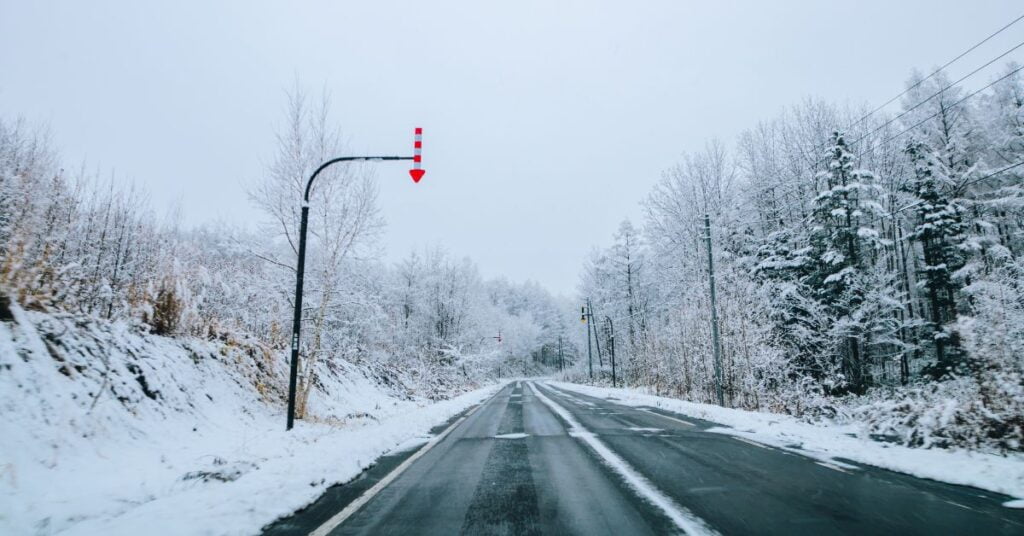 Travel Tips for a Stress-Free Journey
Now that you have an overview of how to reach Club Med Kiroro, here are some travel tips to ensure a stress-free journey:
Pack Smart: Essential Items to Bring
Make sure to pack warm clothing, including thermal underwear, woolen socks, a waterproof jacket, gloves, and a hat, as temperatures can drop below freezing in Hokkaido. Don't forget to bring sunscreen, lip balm, and sunglasses to protect your skin and eyes from the sun's reflection on the snow. If you plan to ski or snowboard, bring your equipment, or rent them at the resort.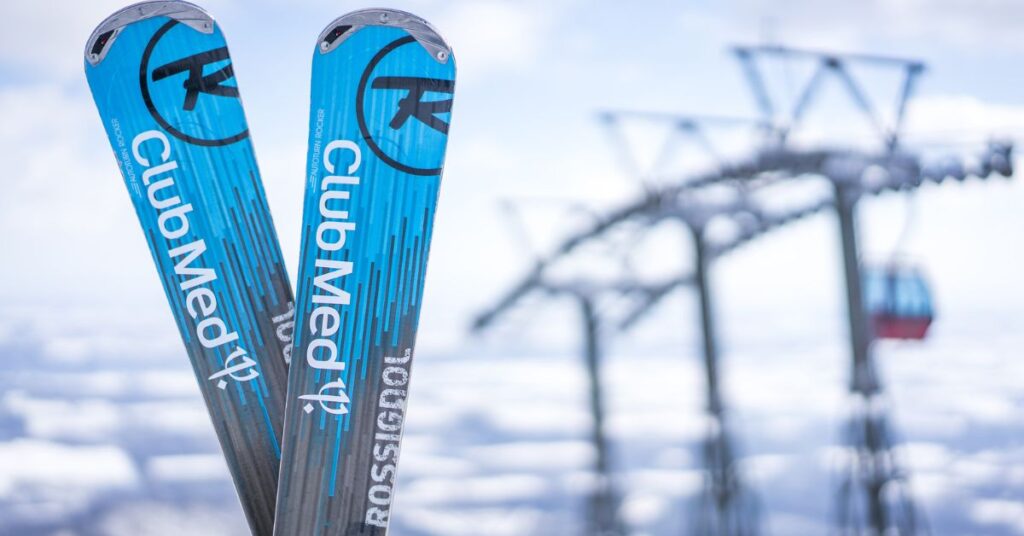 Dress for the Occasion: Winter Attire Guide
If you're not used to dressing for winter, it can be challenging to know what to wear. Here's a quick guide to dressing for winter in Hokkaido:
Layering is key: Wear multiple layers of clothing to trap air and insulate your body.
Start with thermal underwear: Choose a lightweight and moisture-wicking fabric that fits snugly.
Add a mid-layer: A fleece jacket or sweater provides warmth and breathability.
Top it off with a waterproof and windproof outer layer: Look for a jacket or parka with a hood and adjustable cuffs and hem to keep the cold and snow out.
Don't forget your accessories: Wear warm gloves, a hat, and a scarf to protect your extremities from the cold.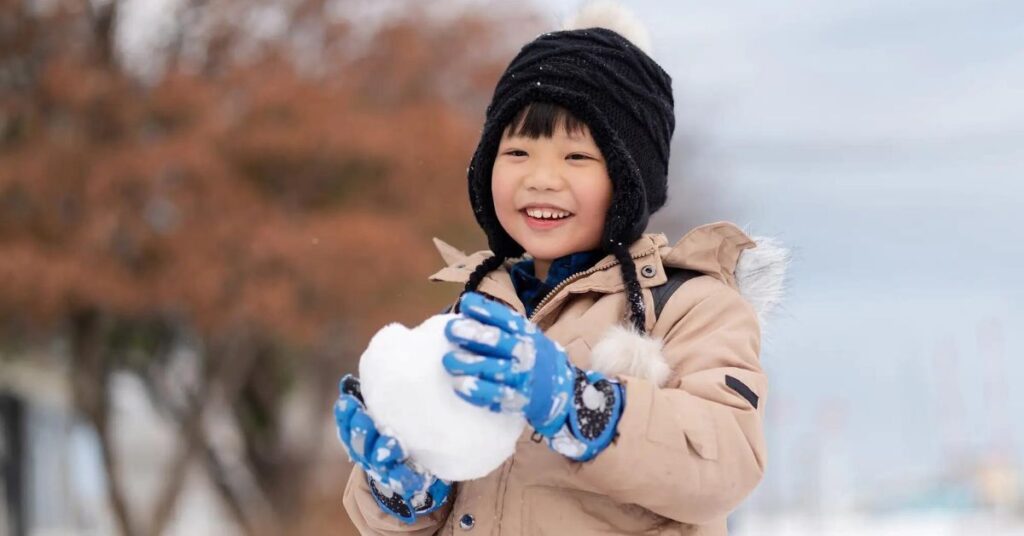 Language Essentials: Basic Japanese Phrases
While many people in Japan speak English, it's helpful to learn some basic Japanese phrases that can enhance your travel experience. Here are a few useful phrases to remember:
"Konnichiwa" – Hello
"Arigatou gozaimasu" – Thank you
"Sumimasen" – Excuse me
"Eigo ga hanasemasu ka?" – Do you speak English?
"Doko desu ka?" – Where is it?
"Oishii desu!" – It's delicious!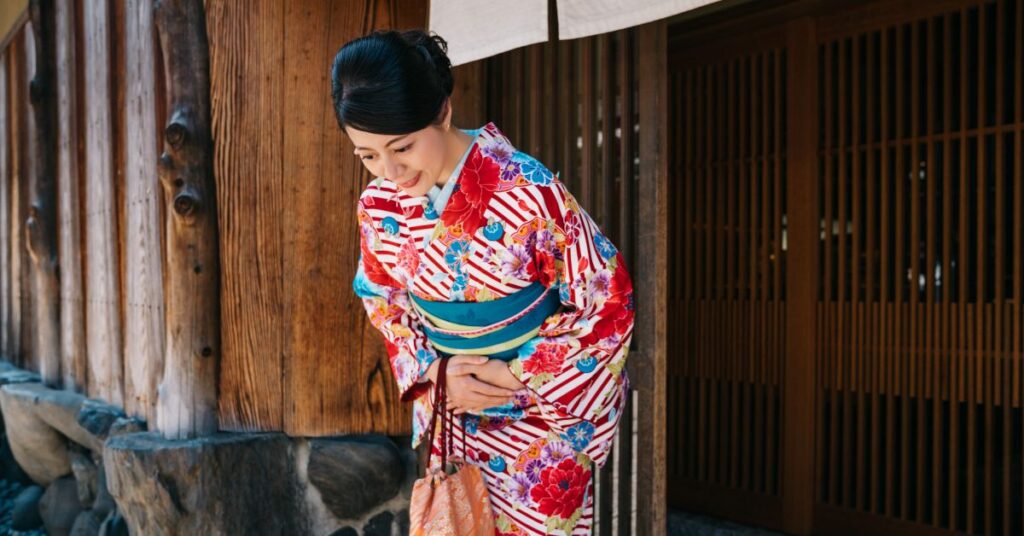 Currency Exchange: Prepare Your Finances
It's advisable to exchange your currency to Japanese Yen before your trip to ensure you have cash on hand. While credit cards are widely accepted in major establishments, smaller local shops and restaurants may only accept cash. You can exchange currency at the airport, banks, or authorized currency exchange offices. It's a good idea to have some smaller denominations for convenience.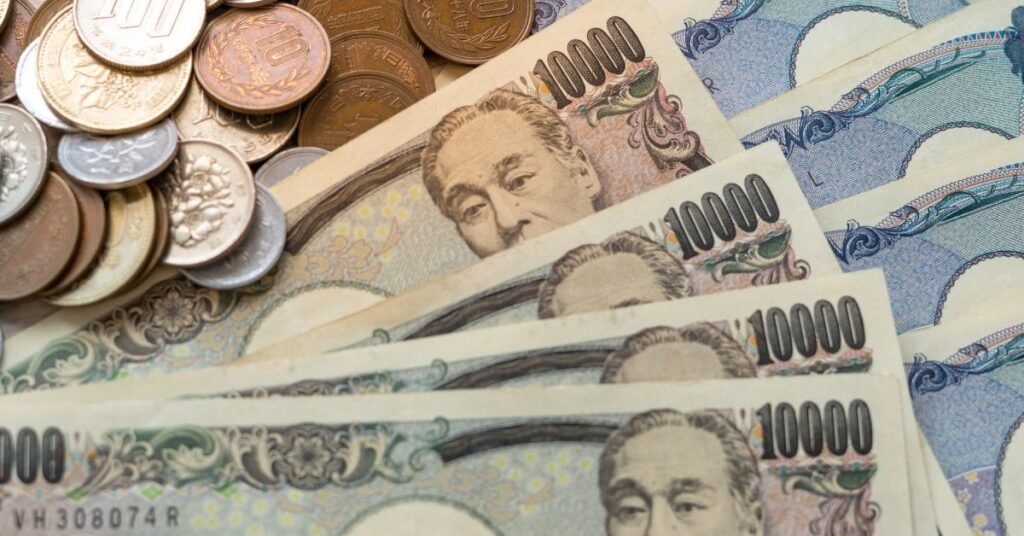 Travel Insurance: Protect Your Adventure
Before embarking on your journey to Club Med Kiroro, it is highly recommended that you consider purchasing travel insurance. Travel insurance plays a vital role in providing coverage and protection against unexpected events that can occur during your trip, including flight cancellations, lost luggage, or medical emergencies. By having travel insurance in place, you can have peace of mind knowing that you are financially protected and can receive assistance in case of any unforeseen circumstances.
When selecting a travel insurance policy, it is important to carefully read and understand the terms and conditions. Familiarize yourself with the coverage details, including any exclusions or limitations that may apply. This will help you choose a policy that aligns with your specific needs and provides comprehensive coverage for your trip.
However, it is essential to note that effective from 01 May 2023, Club Med no longer provides travel insurance coverage for bookings made. Therefore, it becomes even more crucial for travelers to purchase travel insurance. This ensures that you are adequately protected throughout your journey to Club Med Kiroro and have the necessary coverage for any unexpected situations that may arise.
Frequently Asked Questions (FAQs)
How far is Club Med Kiroro from New Chitose Airport?
Club Med Kiroro is approximately 110 kilometers west of New Chitose Airport. The journey by shuttle bus or private transfer takes around two hours, depending on traffic and weather conditions.
How far is Club Med Kiroro Grand from Club Med Kiroro Peak?
Club Med Kiroro Grand is conveniently located just a short 3-minute ride away from Club Med Kiroro Peak, whether you choose to travel by car or take the Gondola.
Can I rent ski equipment at Club Med Kiroro?
Yes, Club Med Kiroro offers ski equipment rental services. You can rent skis, snowboards, boots, helmets, and other necessary equipment directly at the resort. It's recommended to make reservations in advance, especially during peak season.
Are there any nearby attractions worth visiting?
Yes, there are several attractions near Club Med Kiroro that are worth exploring. Otaru, a charming canal town, is just a short drive away and is famous for its picturesque streets lined with old buildings and glassware shops. You can also visit Sapporo, the capital city of Hokkaido, known for its vibrant food scene and beautiful parks.
What are the dining options at Club Med Kiroro?
Club Med Kiroro offers a variety of dining options to cater to different tastes. From international cuisine to local Japanese delicacies, you'll find a range of restaurants and bars in both Club Med Kiroro resorts. The all-inclusive package includes buffet-style meals, snacks, and beverages.
Is Club Med Kiroro suitable for families with children?
Absolutely! Club Med Kiroro Grand is family-friendly and offers a range of activities and facilities for children of all ages. The resort has a dedicated kids' club with professional childcare staff, age-appropriate programs, and play areas. Families can enjoy skiing, snowboarding, and other winter activities together.
Do I need a visa to travel to Japan?
The visa requirements for Japan vary depending on your nationality. Malaysians can travel visa-free to Japan for stays of not more than 90 days. Do ensure that your passport is valid for at least six months from the date of entry.
Your Journey Begins at Club Med Kiroro
Getting to Club Med Kiroro is the first step towards an incredible winter vacation. Whether you choose to fly, take the train, or embark on a road trip, the journey to this winter paradise is filled with excitement and beauty. Remember to plan ahead, pack appropriately, and familiarize yourself with the local customs and language. By following these tips and suggestions, you'll ensure a smooth and enjoyable journey to Club Med Kiroro.
Club Med Kiroro offers a haven for winter sports enthusiasts and those seeking a tranquil retreat amidst breathtaking natural beauty. From the moment you step foot in this idyllic resort, you'll be greeted with warm hospitality and a wide range of activities to suit every taste.
So, start planning your trip to Club Med Kiroro Peak or Club Med Kiroro Grand today and get ready to immerse yourself in a world of snowy adventures, luxurious amenities, and unforgettable memories. Your winter wonderland awaits!