Club Med Seychelles is a 5-Trident Exclusive Collection luxury eco-resort nestled in a private island and maintained Marine National Park, surrounded by turquoise waters and beautiful hills, giving a Robinson elegant experience. The resort offers a higher level of luxury for guests looking to enjoy a tropical getaway.
Where is Club Med Seychelles?
Club Med Seychelles is in the exclusive island of Sainte-Anne of 220 hectares alongside a National Park. Only 3km of the shore, it takes just 15 minutes by speedboat from Victoria-Seychelles airport in Mahe.
The resort features three swimming pools, a Zen zone, beach lounge and yoga school. Other activities include flying trapeze, snorkeling, sailing, hiking, tennis, archery, and a spa with eleven treatment rooms and a beauty salon.
Club Med Seychelles Exclusive Collection
Club Med Seychelles is an Exclusive Collection resort that promises more personalized service and luxury with additional benefits as compared to Club Med 4 Trident resorts.
Complimentary in-room breakfast from 7am to 11am.
Free flow champagne from 6pm.
Complimentary mini bar refilled daily.
Dedicated concierge or butler service.
Complimentary premium wi-fi service.
Pre-holiday follow up phone call.
Club Med Seychelles Accommodation
Club Med Seychelles offers 295 rooms with a choice of four room types. Enjoy breathtaking views of the island with a choice of superior, family rooms, deluxe, suite, and suite with private pool. Each room oozes luxury and makes you feel as if you are one with exotic nature the island possess.
Superior Room
Each superior room includes a furnished balcony or terrace. Room size is 36 square meters plus outdoor of 16 square meters. The maximum occupancy is 2 adults. Superior Seaview rooms have maximum occupancy of 3 adults, while interconnecting rooms allow up to maximum 5 people.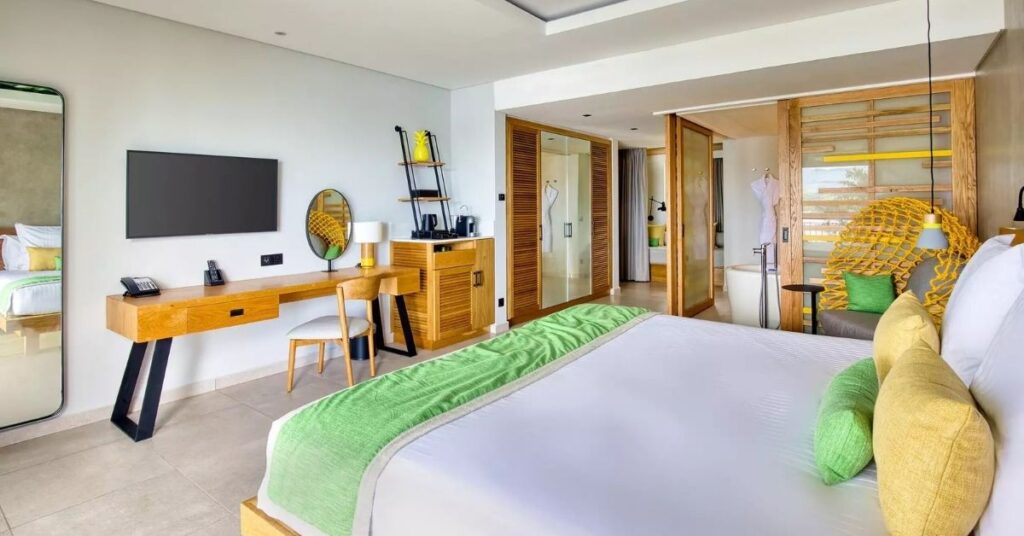 Deluxe Room
The Deluxe rooms come with a large bathroom with an outdoor shower, a furnished terrace, and an open-air veranda to expand living space and enjoy the beauty of the tropical gardens. Room size is 46 square meters with an outdoor space of 54 square meters. Maximum occupancy is 2 adults with interconnecting rooms allowing up to a maximum of 4 people.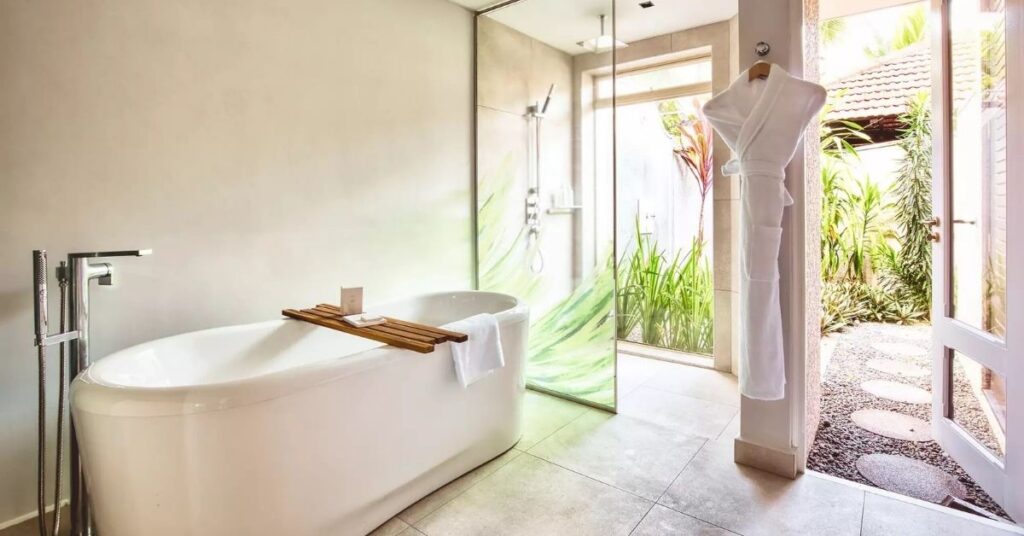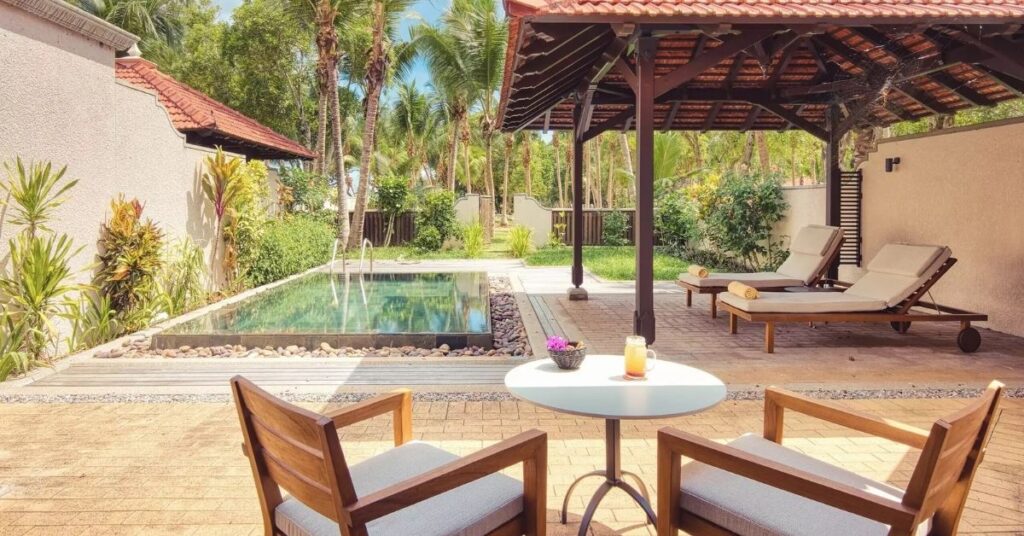 Suite
Each suite includes a separate living room. Choose from Garden view, Seaview, Seaview with private pool, Junior suite with private terrace and pool and Presidential Suite with private pool. Suites can accommodate up to 6 persons depending on room type.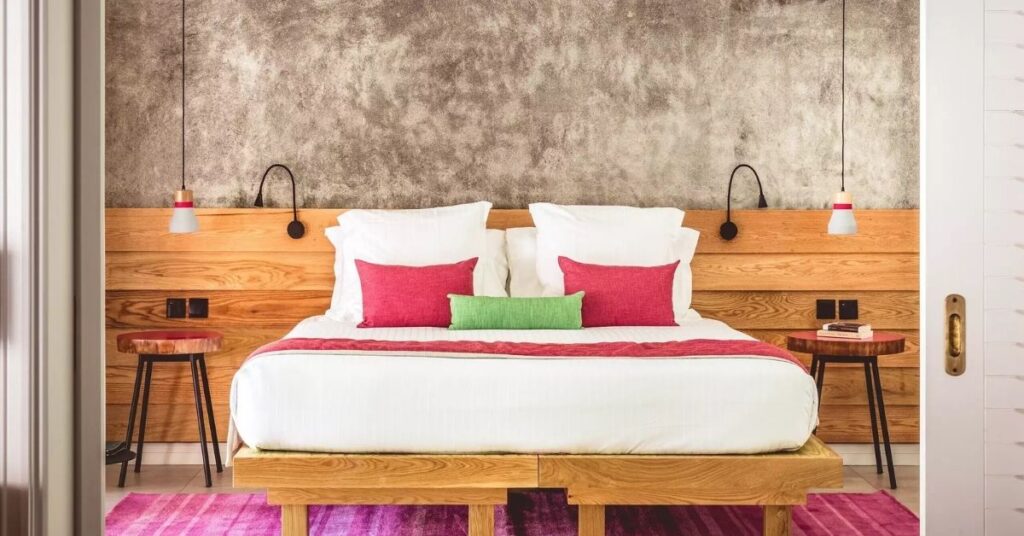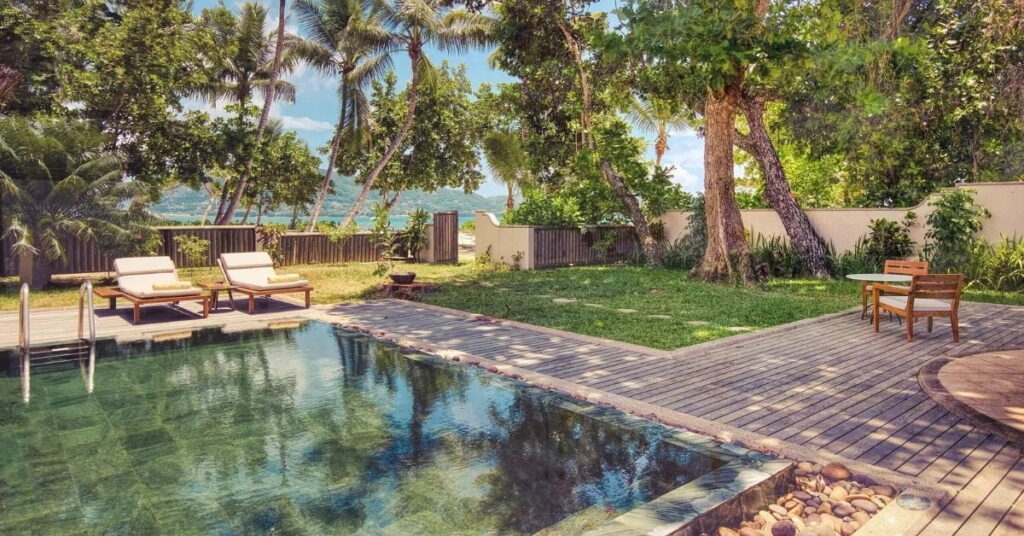 Are meals included?
Club Med Seychelles includes full board meals – breakfast, lunch, and dinner. Enhance your taste buds at two restaurants in the resort.
Turtle Cove
The restaurant is named in tribute to the turtle, the oldest inhabitant of the island. The areas in the main restaurant celebrate the first moments of life. There are three atmospheres: Jungle, Beach, and Sea that opens onto the pool with views of the Indian ocean in the background.
Creole cuisine as well as international classics are served in the restaurant. The area is separated into sections to celebrate the culinary heritage, with special attention to Asia and India.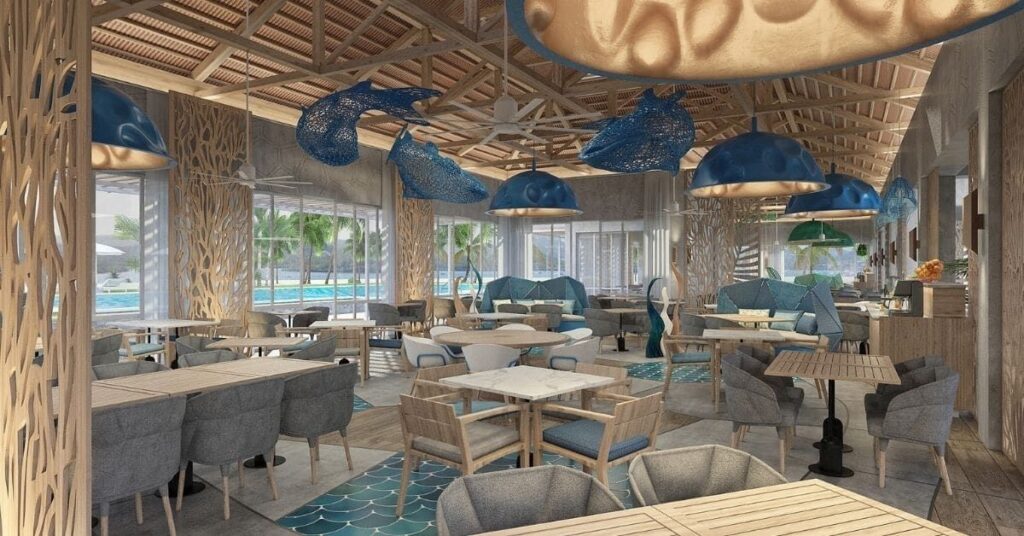 The Reef Beach Lounge
Located in the Zen zone, between the pool and beach is the Reed Beach Lounge. The place has an enchanted look, especially after sundown with the subtle play of lights. Natural materials and harmony of soft colors makes it the ideal place to relax any time of the day.
From a late breakfast to a healthy lunch with grilled fish and vegetables, you will find something that suits you any time of the day. In the evening, enjoy the refined atmosphere that blends perfectly with ala carte menu of Creole specialties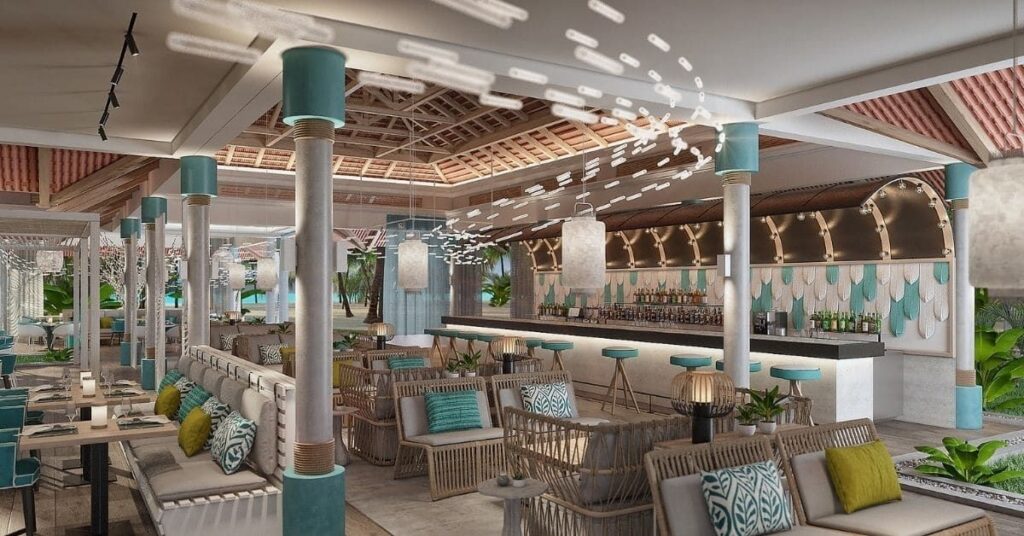 Are drinks included?
Club Med Seychelles includes free-flow drinks at three bars in the resort. Monkey Tales is the main bar, while The Reef is a beach lounge bar and wine cellar.
Monkey Tales
The Monkey Tales is the heart of the resort. It is close to the main pool and theatre where shows, entertainment, and concerts are held. There are small lounges for an intimate and cozy atmosphere. Colorful prints, hanging armchairs, and grinning pop monkeys decorate the place, giving it a relaxed and friendly feel.
The Reef
The Beach Lounge bar offers a Zen atmosphere during the day for a refreshing drink or in the evening for a cocktail. The natural materials and soft colors create an area in total harmony with the island.
Beach Bar
Located on the beach on the west side of the resort, the beach bar offers refreshments and cocktails in a casual and unconventional atmosphere. Having a drink with your feet in the sand is a magnificent pleasure while on holiday.
Sports and Leisure Activities
Enjoy an endless supply of land and water sports at Club Med Seychelles. Free access to non-motorized sports in the resort includes:
Sailing school
Standup paddle board
Glass-bottom kayak
Snorkeling
Yoga and meditation school
Hikes and outings
Fitness school
Tennis shcool
Padel tennis
Archery school
Scuba diving, coral & turtle preservation and educational snorkeling is available at extra cost. Take advantage of the diving center and marvel at the exotic marine life in the famous Saint Anne Marine National Park.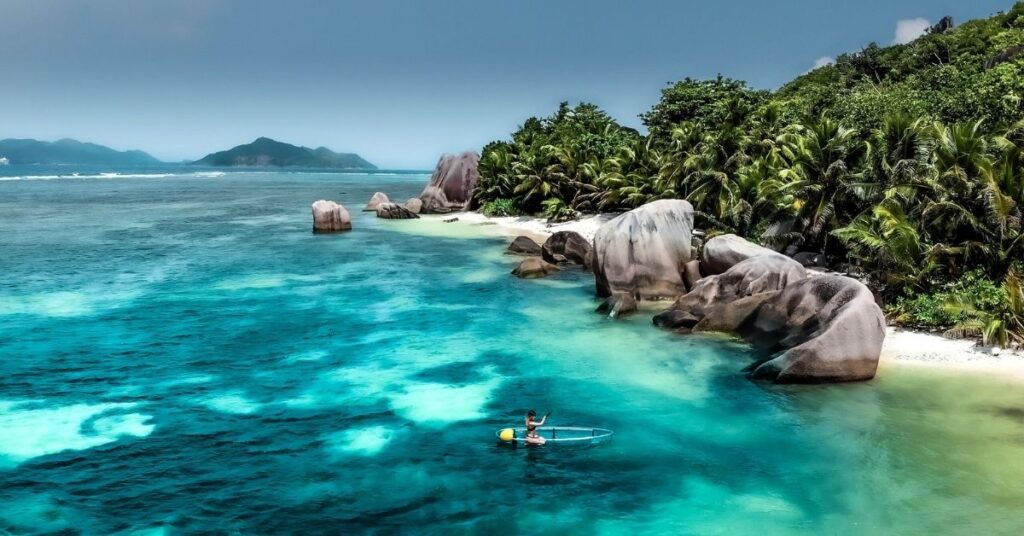 Wellness
Rejuvenate at the Club Med Seychelles wellness center. Spend time by the water to calm your mind, body and spirit. Feel one with nature when you enter the Zen Hideaway. Gaze at the sea from the calm pool, yoga studio or library.
Relaxation does not end here. With the ocean as your sanctuary, experience Paddle Yoga, Diving Yoga, Family Yoga or Meditation classes in the beautiful surroundings of this island paradise.
The Club Med spa is operated by Cinq Monde, Paris. Get treatments (at extra cost) inspired by ancestral beauty traditions from all over the world. Feel one with nature and peace, a journey for all the senses.
Is Child Care Included?
Club Med Seychelles offers a full range of childcare facilities. Children aged four to seventeen will receive complimentary childcare, while babysitting, and the Petit Club is a chargeable service.
Babysitting, 2 to 10 years (at extra cost)
Petit Club Med, 2 to 3 years (at extra cost)
Mini Club Med, 4 to 10 years
Passworld, 11-17 years
Club Med GOs will take care of children from morning till evening, freeing up time for adults to plan and experience activities that the resort has to offer.
The Amazing Family program will offer families the chance to bond with activities such as paddle boarding, yoga, cooking and gardening.
Eco Friendly Resort
Club Med Seychelles is committed to support eco-friendly initiative around the resort with the use of electric powered golf carts, non-motorized water sports to protect the seabed and no single use plastic.
Family sessions will help guests understand about marine life such as educational snorkeling trips, coral reef restoration and turtle preservation activities.
Making Reservations
If you are interested to know more about Club Med Seychelles, contact Travelution Holidays for more information or the latest deal.