Club Med Referral Program
Earn rewards for sharing your love of Club Med
Discover Club Med Referral Program
Are you a Club Med enthusiast and want to share your love for Club Med resorts with your friends and family? The Club Med referral program is the perfect way for you to do just that.
By referring your friends and family to Club Med, you'll not only be giving them the gift of an unforgettable vacation, but you'll also earn rewards for yourself.
Refer your friend to Travelution Holidays to make their Club Med booking and mention your name and membership number. 
Your friend will receive RM250 referral credit for their first stay with Club Med. 
A week before they check-in, you will receive RM500 referral credit for your next Club Med vacation.
After they have check-out, you will receive 2500 extra points in your Club Med membership.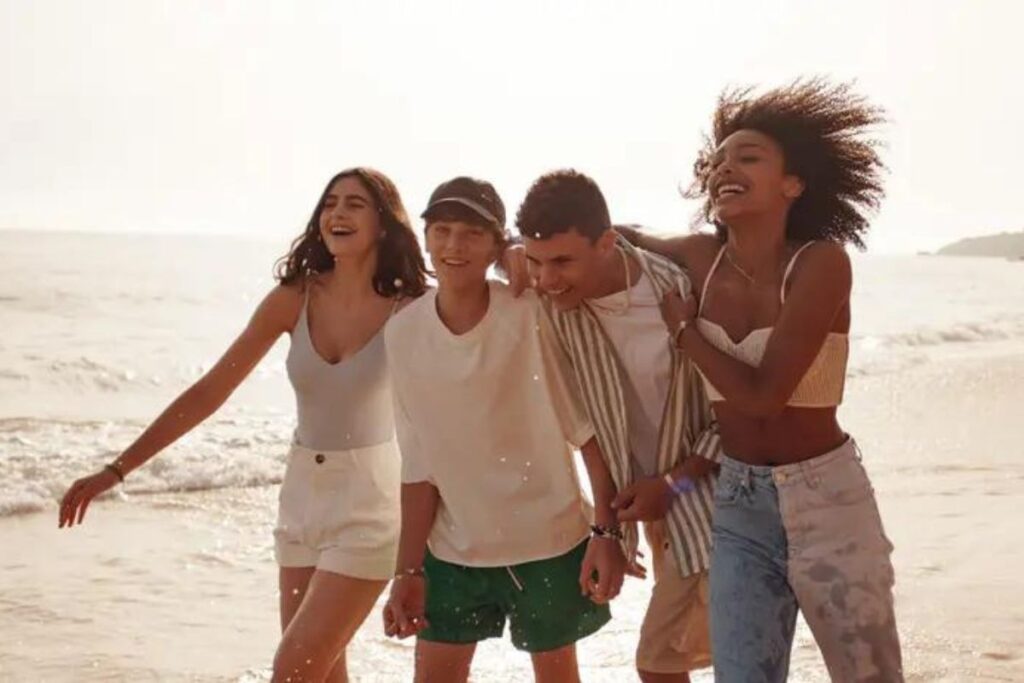 Your Friend Gets RM250 Referral Credit for Their First Stay
Book a stay of at least 4 nights at any Club Med resort in Asia. Please note blackout dates applies.
When booking, your friend must mention your name and membership number. 
Your friend will receive a RM250 referral credit.
You Will Gets RM500 Credit Towards Future Booking + 2500 Extra Points
Earn referral rewards when you refer your friends to Club Med. Your friend must mention your name and membership number at the time of booking.
8 days prior to their check-in, you will receive RM500 to redeem for your future booking. 
Additionally, you will receive 2500 extra points upon their return.
Club Med Referral Program Terms & Conditions
Earn a referral credit of RM500 when you refer a friend to Club Med.
Limit to a maximum of ten referees per sponsor per year.
This offer is valid for travel until May 2024 and is only applicable to Club Med resorts in Asia.
The referral credit will be available 8 days before your friend's check-in date and will be valid for 12 months from that date. Note that blackout dates apply.
Blackout dates:
Bali, Bintan, Cherating, Phuket, Kabira, Kani,  Finolhu and Kabira
2023 : 03-10 Apr, 15-18 Apr, 30 Apr – 02 May, 30 Sep – 06 Oct, 23 -31 Dec
2024: 01-05 Jan, 08-16 Feb, 29 Mar to 01 Apr, 27 Apr to 03 May
Guilin and Lijiang
2023 : 03-05 Apr, 29 Apr to 03 May, 22-24 Jun, 29 Sep o 06 Oct.
2024: 09-14 Feb, 04-06 Apr, 27 Apr – 03 May.
Tomamu, Sahoro, Kiroro, Beidahu, Yabuli and Changbaishan
2023 : 11-14 Aug (Tomamu only). 16-31 Dec.
2024: 01 Jan – 01 Mar.
Your friend will also receive a RM250 credit to use at the time of their first booking. To be eligible, you and your friend must not live in the same household, and both must be residents of Malaysia.
This offer is limited to one discount per booking and is applicable to households of not more than two adults and their children with the same residence address in Malaysia.
New customers are guests without a Club Med membership or have not stayed in Club Med for the past 6 years.
A minimum of 4 nights' stay is required for new bookings.
Total discount cannot exceed 40% of the total price of the booking.
Club Med reserves the right to refuse this program to anyone at its discretion.
Not responsible for errors or omissions.
Popular Club Med Sun Resorts
Popular Club Med Snow Resorts